We are dedicated to helping you achieve your goals and make the most of your education. On this page, you will find important information about courses for the current term such as syllabi, enrollment instructions, changes in enrollment forms, and required books and materials. Here you will also find information about the MPH practicum and academic advising.
Degree Forms
Navigate to the Forms page to access the following forms: Petition to Change Class Schedule; Application for Re-Enrollment; UC Berkeley CardKey Application; Filing Fee Application; Petition for Parenting Leave; and Request for Certificate of Degree Completion.
Course Syllabi
Course Descriptions can be found in the course catalog. The following course syllabi are either from 2019, spring 2020, or draft syllabi. NOTE:You must be logged into your UC Berkeley CalNet account in order to view the documents. (if you are unable to access the document, check to confirm that you're using a browser logged into CalNet. Please do this before sending a request for access, which will be replied to with guidance on CalNet Authenticating.)
Taking Classes On Campus
You can register for on-campus courses offered by the School of Public Health that have available seats in the course. The UC Berkeley Course Catalog lists all courses with descriptions offered by the School of Public Health. Scroll down through the undergraduate courses (Course numbers in the 100s) to find the 200 series courses. Remember to check with your program academic advisor if you plan on taking more than six units of courses in a semester.
Course Enrollment Instructions
Enrollment is very important! There are various questions students may have and each person has their unique circumstance. It is critical to make sure you read the message below regarding units. Take a look at this section very closely, as there is a lot of important information to digest.
It is essential that you enroll in all the courses of your choice, or at least in one of the classes, before the first day of instruction to avoid late enrollment fees.
If you are interested in enrolling in more than 2 courses (six units) please contact your program academic advisor for an advising session.
Enroll in classes via CalCentral. You can find the step-by-step process of enrollment in classes via CalCentral.
Before you get started, explore the courses you plan to take. Each course has a 5-digit class number associated with it, so to make it easier (instead of searching) you may just type the class number of the course you plan to take in the fall semester in the "class number" field in CalCentral.
Cancellations and Withdrawals
If you are enrolled in classes and you do not plan on attending that term, please first consult your program's academic advisor. Once confirmed for withdrawal, you must submit a Withdrawal Request Form in CalCentral.
When you cancel or withdraw, you will no longer be eligible to attend that semester or any future semester until you are readmitted. Please complete the Application for Readmission for Graduate Students (incomplete applications cannot be processed) and the Statement of Legal Residence and email to oomph_prog_mgr@berkeley.edu.
Required Books and Materials
Depending on the classes you enroll in, the required materials and books will vary. Information regarding the materials and readings you will need for your spring courses will be posted soon.
During your courses, you will also be provided with links to PDF files of articles and other materials from the UC Berkeley Library Collection. Please make sure you understand and follow the University of California Library Conditions of Use.
A weekly course reader in pdf format which includes video transcripts and course required readings will also be available on the course site for you to download. This will be in addition to any required books or materials for you to purchase for the course.
MPH Practicum
The MPH Practicum component of the OOMPH program provides a structured pathway for students to practice the skills they are acquiring in the academic curriculum and to collaborate with public health professionals working to improve the health and well-being of diverse communities. Students also leverage the practicum as a vehicle through which they are able to expand their network of professional resources and deepen their understanding of the impact of public health strategies on population health.
Visit the Public Health Practicum page for a detailed description of the practicum and instructions
---
Interdisciplinary Academic Advising
Evan vanDommelen-Gonzalez, DrPH, MPH offers support and guidance as you map out your courses toward degree completion and aims to align your practicum experience with your overarching learning and professional goals. She also provides guidance to prepare for the comprehensive exam, helps you navigate challenges that may impact your program engagement, provides support If you are contemplating a career shift to or in public health, consider taking leave, or want to share feedback for program improvement. Academic advising is designed to be integrated with other student support and resources geared toward building your public health toolbox with the skills to promote and lead efforts towards health equity with communities around the world.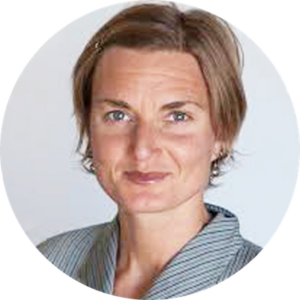 Please contact Evan at evg48@berkeley.edu to request an advising session. If you are considering taking more than 6 units or "doubling up" on courses in a semester, please contact Evan to discuss your course planning.
Health Policy & Management Advising
Kim MacPherson, MBA MPH is the new co-faculty head for the HPM concentration. She is also the Faculty Program Director for the residential HPM MPH programs including the 2-year MPH and the MBA MPH. Kim has faculty appointments in both SPH and Haas and teachings a wide range of management and innovation courses. She is the Co-Director of the Berkeley Center for Health Technology, focusing on payment and adoption for biomedical and digital innovation. She is also a Board of Trustee for St. Francis Memorial Hospital in San Francisco.
For the online MPH, Kim is the faculty for Health Care Finance, offered in Summer 2. Working with the HPM Online MPH Kristine Doss, we can provide support and guidance as you map out your courses toward degree completion and align your practicum experience with your overarching learning and professional goals. She also provides HPM related professional development advising if you are contemplating a career shift to or in public health.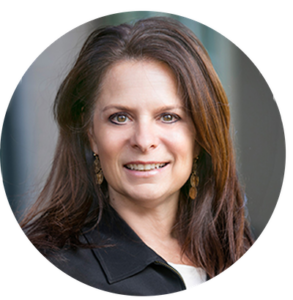 Please contact Kim at kmacpherson@berkeley.edu if you would like to connect around HPM courses, your curricular planning, professional development questions, etc.
Epidemiology and Biostatistics Advising
Sandra McCoy, PhD MPH is an Associate Professor of Epidemiology and the faculty lead for the new OOMPH concentration in Epidemiology and Biostatistics. Dr. McCoy has 15 years of experience in quantitative and qualitative research methods from epidemiology, impact evaluation, and implementation science. Her research portfolio focuses on describing how social, economic, and cultural forces influence health outcomes, with a focus on sexual and reproductive health. Dr. McCoy is especially interested in designing and rigorously evaluating new interventions, often using digital health approaches, that can positively change health behavior. In addition to her role on the epidemiology faculty, Dr. McCoy is a Faculty Affiliate at School of Public Health centers I4Y (Innovations for Youth) and the Bixby Center for Population, Health, and Sustainability.
For the online MPH, Dr. McCoy works with the Epidemiology/Biostatistics Online MPH Program Manager Lucas Carlton to provide support and guidance as you map out your courses toward degree completion and align your practicum experience with your overarching learning and professional goals. Sandi can also provide Epidemiology/Biostatistics related professional development advising if you are contemplating a career shift to Epidemiology/Biostatistics or would like to incorporate a few selected courses into your degree program.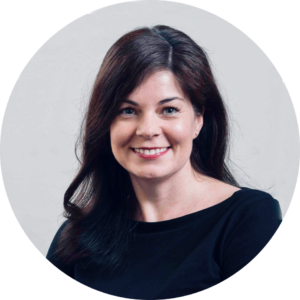 Please contact Sandi at smccoy@berkeley.edu if you would like to connect about epidemiology and/or biostatistics courses, curricular planning, or professional development.