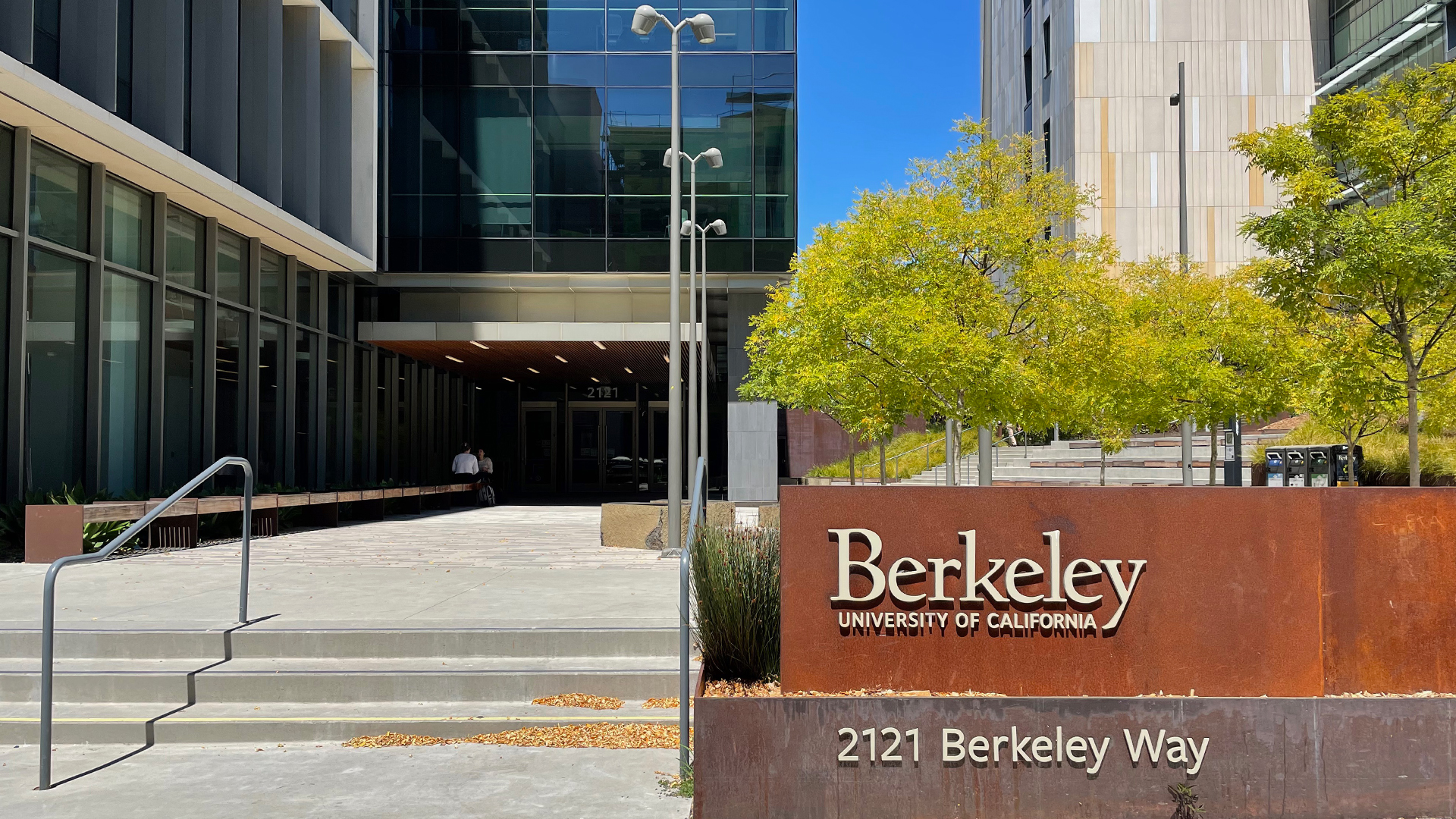 Barring changes in public health guidance, we are excited to have the 2022 On-Campus Summer Visit on the Berkeley campus this year! Your time with us will be a combination of community building activities, academic and career advising, program and anti-racism workshops, opportunities to meet with faculty, and social events. We will be hosting all these events at our Berkeley Public Health building, Berkeley Way West.
We understand there could be challenges with visas and specific vaccine mandate details. We will actively monitor this and communicate directly with you about travel and public health issues.
Global Health Fellows:  please reach out to your Program Manager if you have any questions about your Summer Visit plans or completing your residency requirement in Summer 2023.
We look forward to seeing you this summer!
First Year On-Campus Summer Visit
For all students enrolled in PHW200E HPM Breadth
Course dates: May 8 – June 25, 2023: 

Campus Visit dates: Monday, June 19 – Friday, June 23, 2023: schedule TBA

What to expect: TBA
Second Year On-Campus Summer Visit
For all students enrolled in PHW289 Interdisciplinary Seminar
Course dates: May 8 – June 25, 2022

Campus Visit dates:

Option 1: Tuesday, May 30 – Sunday, June 4, 2023

: schedule TBA

Option 2: Saturday, June 3 – Thursday, June 8, 2023: schedule TBA

What to expect: TBA
COVID-19 Information
Current requirements for students, staff, and faculty to participate in on-campus activities and in-person classes, including the OOMPH On-Campus Summer Visit, can be found here.  These requirements are likely to change between now and the Summer Visit, so please continue to check the campus Coronavirus website for updates.  We will also stay in touch with students about the requirements as the Summer Visits approach.
Below are useful links to UC Berkeley COVID information and compliance protocols.
Attendance Expectations
Attendance at both On-Campus Summer Visits (1st-year, as part of W200E, and 2nd-year, as part of W289) fulfills the 15-day residency requirement of the OOMPH program.  The residency requirement must be satisfied in order to graduate.  Due to COVID mitigation efforts, the program pivoted to a remote modality for Summer Visits in 2020 and 2021 and the on-campus residency requirement was waived for the portions that were completed remotely.
For Summer 2022 and beyond, there is no mechanism available to be able to make up for missed days of either Summer Visit and the sessions are structured in a way that doesn't allow for a hybrid or remote/asynchronous option.  
If you think or already know you will not be able to attend the on-campus visit this Summer, please reach out to your Faculty Advisor or Program Manager to discuss how to map your courses and on-campus visit for the following or subsequent Summer.
Attendance Issues Due to Covid or Reasons Out of Student Control
For students who make a concerted effort to attend the On-Campus Summer Visit but are delayed or unable to attend for reasons out of their control, the program will work with the students to satisfy the residency requirement without delaying their expected graduation term.  We don't know exactly what that looks like at this point, but will communicate more with students as the Summer Visit approaches.  For example, if a student who makes travel arrangements to come to Berkeley but tests positive for Covid in the preceding days or while on campus, there will be no expectation for that student to return to campus for the same visit in a subsequent Summer.
With the public health situation still fluid, we will work with campus leadership to provide updated information relevant to the On-Campus Summer Visit, including testing and vaccination requirements.  We will be as flexible as possible in addressing student concerns and will work with each student on a case by case basis for attendance issues outside of a student's control.
Location, Transportation & Parking
BWW Location & Campus Map
We are excited to host the majority of our events at our Berkeley Way West (BWW) building.
2121 Berkeley Way,
Berkeley, CA 94704
Public Transportation
We are a 5-10 minute walk from the Downtown Berkeley BART Station. Exit to Shattuck Avenue and Center Street. Walk north on Shattuck Avenue until you reach Berkeley Way. UC Berkeley and BWW also have stops along many AC Transit bus lines.
Bear Transit
Bear Transit is UC Berkeley's shuttle system, servicing the campus and vicinity. Check this page for schedules and bus stops.
Bicycle Parking
BWW offers a secured bike parking area on the 1st floor. The entrance is on Hearst Avenue. Bicycle racks are also provided at convenient locations outside BWW. The Campus Bike Map includes preferred pathways and dismount zones. More information about bikes on campus can be found here.
Parking
Street parking may be difficult to find and is limited to two hours. We recommend using public transportation when possible. Daily student parking permits are available to purchase for $10 a day for the "S" Permit lots: Underhill, Foothill, Twitter, Clark Kerr and Ellsworth. However, these locations are not near BWW. A map of these lots can be found here. Public lots operated by the City of Berkeley are also available for a fee. The Center Street Parking Garage is located closest to BWW.
The Berkeley Parking & Transportation page provides more information about accessing campus.
Nearby Airports
San Francisco and Oakland airports are served by many US and international airlines and are both within a short distance from UC Berkeley. There are several transportation options from the San Francisco and Oakland airports. BART is the cheapest option, but you may find other means of transportation more convenient. Additional transit information is available at airport websites below.
Take Transit to and from SFO or OAK
General Resources
Campus WIFI
Wi-Fi is available throughout campus. Eduroam is the primary Wi-Fi option and is a secure, authenticated service which provides network access on campus. Information on how to connect to eduroam when on campus can be found here.
Cal1Card Distribution
Your Cal1Card Berkeley student ID will be provided on your first day of the summer visit if you do not already have one. Please bring a valid (i.e non-expired)  government issued ID (e.g. driver license, State ID, passport, military ID). Follow the instructions on the Cal1Card site on how to upload your photo to your Cal1Card account. Please upload your photo no later than May 2, 2022. Ignore the option to set up an appointment directly with the Cal1Card Office as we will pick up your cards from the office for you and distribute them at the summer visit.
To upload a photo, proceed as follows:
Select the "Upload Photo" link from the menu options on the left

Review the compliance requirements

Select "Upload Photo" at the bottom of the page

If you have a saved photo that is compliant, upload that file

If you do not have such a photo, find a solid white backdrop and take a selfie to upload
Library Access
You will have full access to all UC Berkeley libraries during your visit. The Berkeley Public Health librarians are available to help you with locating and accessing library resources
Recreational Sports Facility (RSF)
You can use campus recreational facilities while you are on campus because you pay the "Wellness Fee" each semester as part of your campus fee during the academic year and during summer sessions. 
You are eligible to use the RSF during your summer visit as long as you:
Were registered in the minimum required amount of units in Spring 2022
Currently have no active holds on your account
Have paid all outstanding fees
Campus Safety
During your visit, we want to make sure that you are aware of campus safety protocols and programs, such as the Night Safety Services.  More resources can be found on the UCB Health & Safety site.
Housing
There are many hotels and alternative housing options available on and near UC Berkeley campus.  Below are some options for you to explore and book.
On-Campus Residence Hall Housing
The available on–campus housing rooms will be in the Unit 2 and Unit 3 residence hall buildings. There are single and double rooms with community bathrooms, mini-suites with kitchenette's and private bathrooms, and apartments with kitchens, living rooms and private bathrooms (good for families!).
The on–campus housing option requires a 2-meal per day meal plan. Since some lunches will be provided during the Summer Visit sessions, the meal plans will be for breakfast and dinner, served in the nearest dining commons.
Payment for this housing option will be made directly to the OOMPH program (more details to follow), as direct individual payments to the housing office are not possible.
On–Campus Housing rates:
Single Room (w/ community bathroom): $72/night + $26/day meal plan
Shared/Double Room (w/ community bathroom): $49/night/person + $26/day meal plan/person
Mini-Suite (w/ kitchenette & semi-private bathroom): $55/night/person + $26/day meal plan/person

2 guest minimum per Mini-Suite

Apartment (w/ kitchen, living room & semi-private bathroom): $62/night/person + $26/day meal plan/person

2 guest minimum per Apartment
More On–Campus Housing info, including room tours and building amenities: https://housing.berkeley.edu/explore-housing-options/summer-housing/
Guest Services Info can be found at: https://summerconferencehousing.berkeley.edu/host-a-conference/guest-services-information/
For more info on how to reserve On-Campus rooms, please email oomph_admin@berkeley.edu.
Cal Rentals
Calrentals is an off-campus housing listing service run by UC Berkeley. Requires CalNet ID to log in, free service for people searching for housing.
Graduate Assembly Housing Guide
Graduate Assembly is a housing guide with more information about the local market and available resources.
Other Websites
There are numerous websites that offer consolidated lists of lodging options, e.g. Hotels.com, AirBnB.com, VRBO.com.
YMCA
Perfect for younger travelers and located in the heart of Downtown Berkeley, the Berkeley YMCA Residence welcomes a diverse mix of guests from all over the world.
Offering affordable rates, private rooms, and a shared kitchen and lounge, our facility is like a hotel / hostel crossover. And the best part? Guests receive full access to the connected Downtown Berkeley YMCA Health and Fitness Center for no extra cost.
The residence is conveniently located just steps from shopping, restaurants, theaters, BART and the University of California, Berkeley. For more information, please visit https://ymcaeastbay.org/specialty-locations/berkeley-y-hotel
Nearby Hotels
What to Bring
We recommend that you bring the following items to the visit. Please note that Berkeley Way West (BWW) is open and unlocked 8am – 6pm, so plan to keep your belongings with you at all times.
Laptop or tablet and power cord, 110V outlets are provided in the classrooms and conference rooms
Notebook, pens/pencils
Water bottle – BWW has water bottle filling stations on all floors
CalNet ID and password 

to

 access the WiFi and course material
Cal1Card if you already have one
High quality masks/face coverings (e.g. N95, KN95) – see Covid Update below.
Dress Code
There is no dress code for the campus visit. Please come in what makes you feel most comfortable for attending class sessions and moving about campus.